Carla Ferreira
As our hospital manager, Carla Ferreira has many responsibilities including assisting clients with pet insurance and international pet travel documentation, training staff members and managing our hospital's inventory. Carla is a compassionate and dedicated employee who has been working at Boulevard Veterinary Clinic since 1999.
Carla is a member of the New Jersey Hospital Managers Association.
When not at the office, she enjoys spending time with her two cats, Luna and Jenny, and her two dogs, Meesha and Mia. She is also an active member of Graceful Hope, a non-profit organization dedicated to the awareness, research, and prevention of ovarian cancer.
Hospital Staff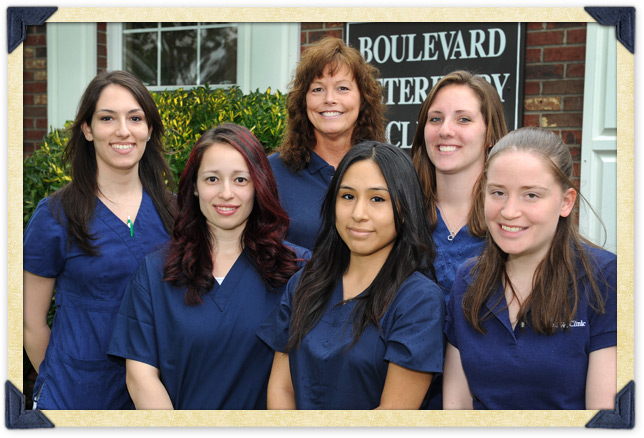 Reception Staff